Intro Deck
Download our Intro Deck for an introduction to the company and what we do. Get in touch with us for an editable version. 
Product Sheet
If you're after something shorter, check out our quick Overview of our products and how they work.
Demo Video
Watch our Demo Video for a better sense of what we do. You can also download our visuals to include them in your own presentations.
Technology White Paper
Read our White Paper for a more in-depth look at the workings of our technology and the science behind it.
Service Levels
Find out which countries we cover and how fast we can collect people's emotional responses in our post about Service Levels.
Case Studies
View our Case Studies for a look at how we've helped clients previously. 
Competitive Comparison
See how we stack up against other providers - get in touch. 
Norms
Read about the full extent of our Norms Database and the metrics we can provide. Additionally, our standard norms are accessible on the Dashboard and easily filtered with the click of a button.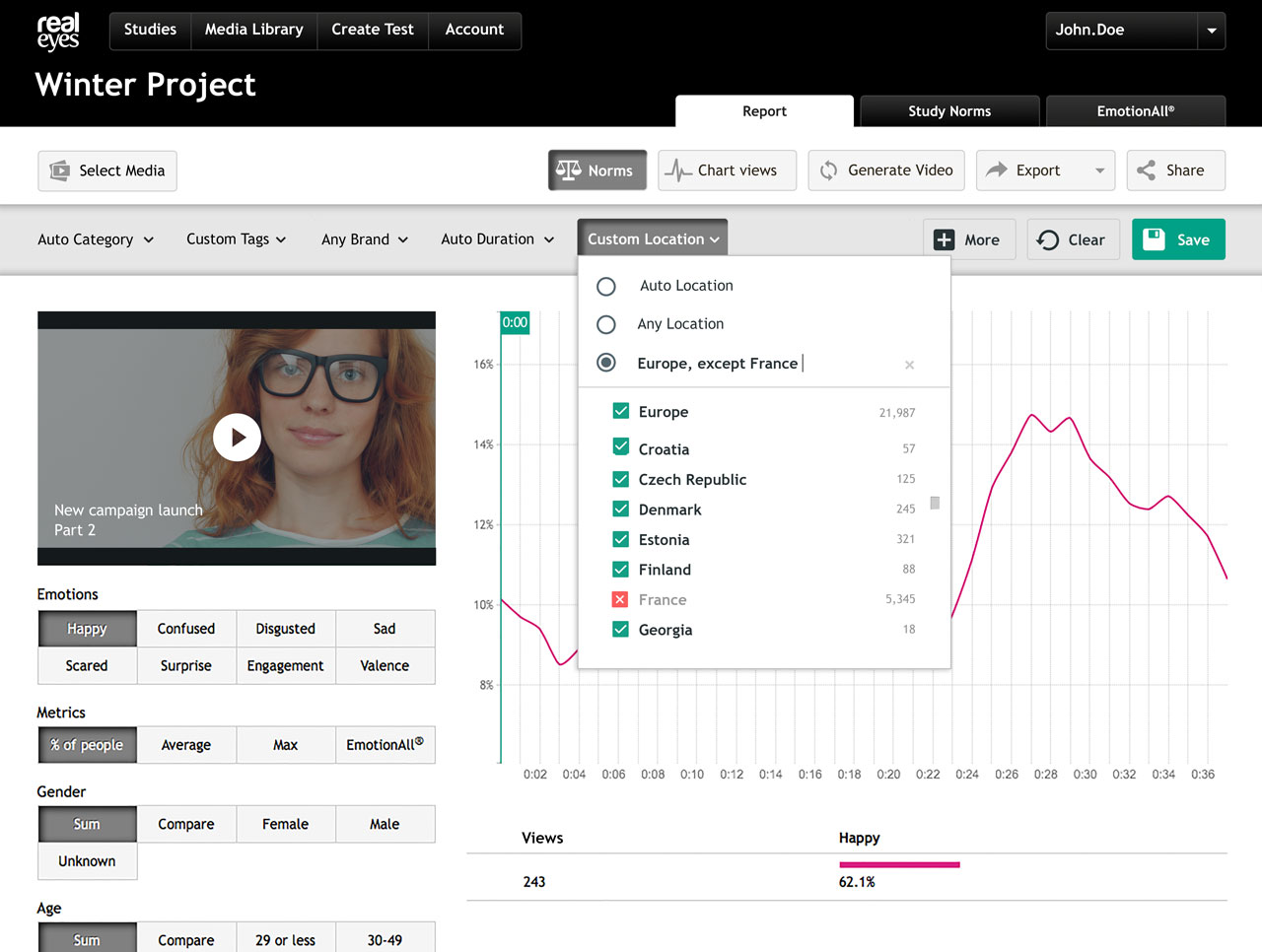 Brand Assets
Download fonts, logos and imagery for any reseller materials.