In order to use our extensive norms database, we created a tool that helps our clients to pull norms and build their own benchmarks in an easy and fast way.
Everyone can access it from the Realeyes dashboard:

Once you click it, you should be able to give a name to the Benchmark you are going to create:

You can build your Benchmark based on the norms we have registered in our database (in the red square on the screenshot below) that is known as Norms tab in the Realeyes dashboard: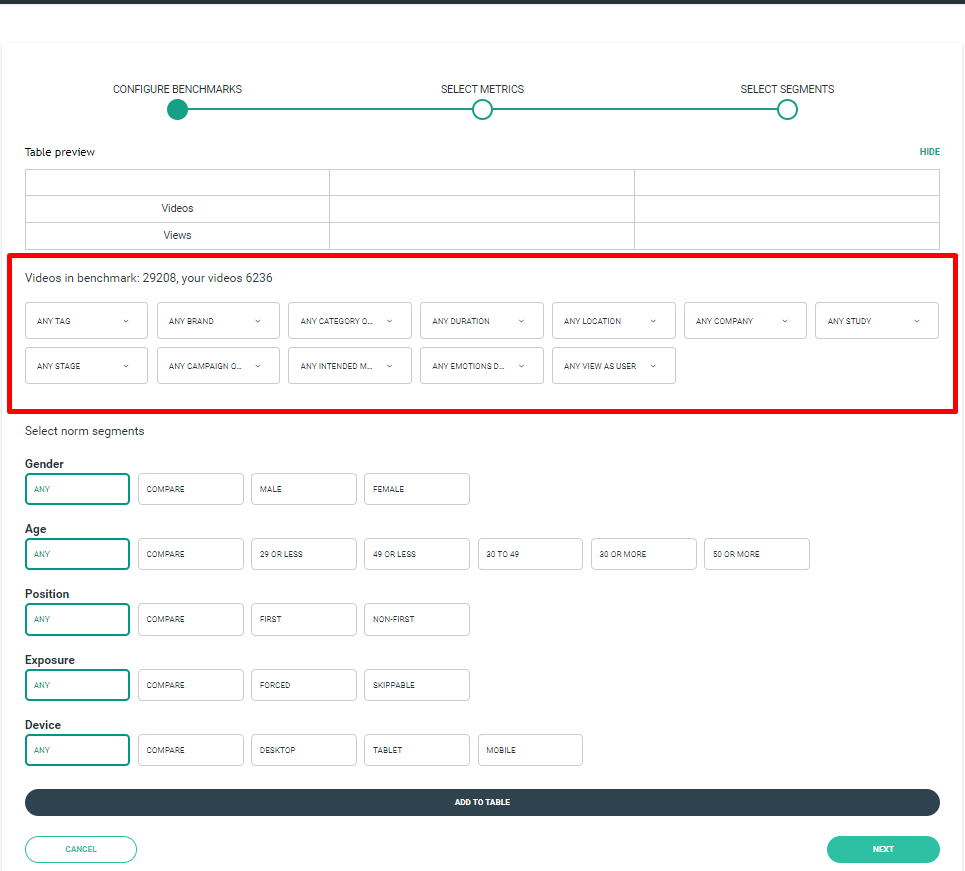 Once you select the norms and demographics (age, gender), click 'Add to table':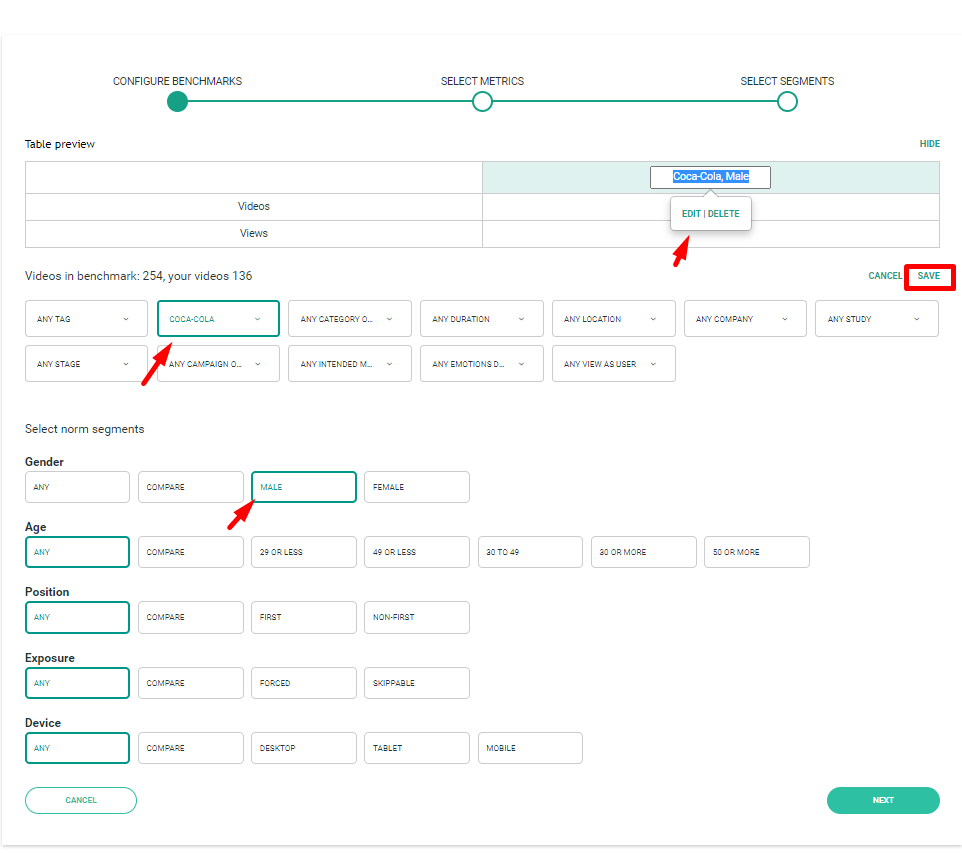 Once you finish adding dimensions as well as give the name to your Benchmark, save the changes and go 'Next'.
On the second page, you should be able to choose the Realeyes metrics you would like to get data for: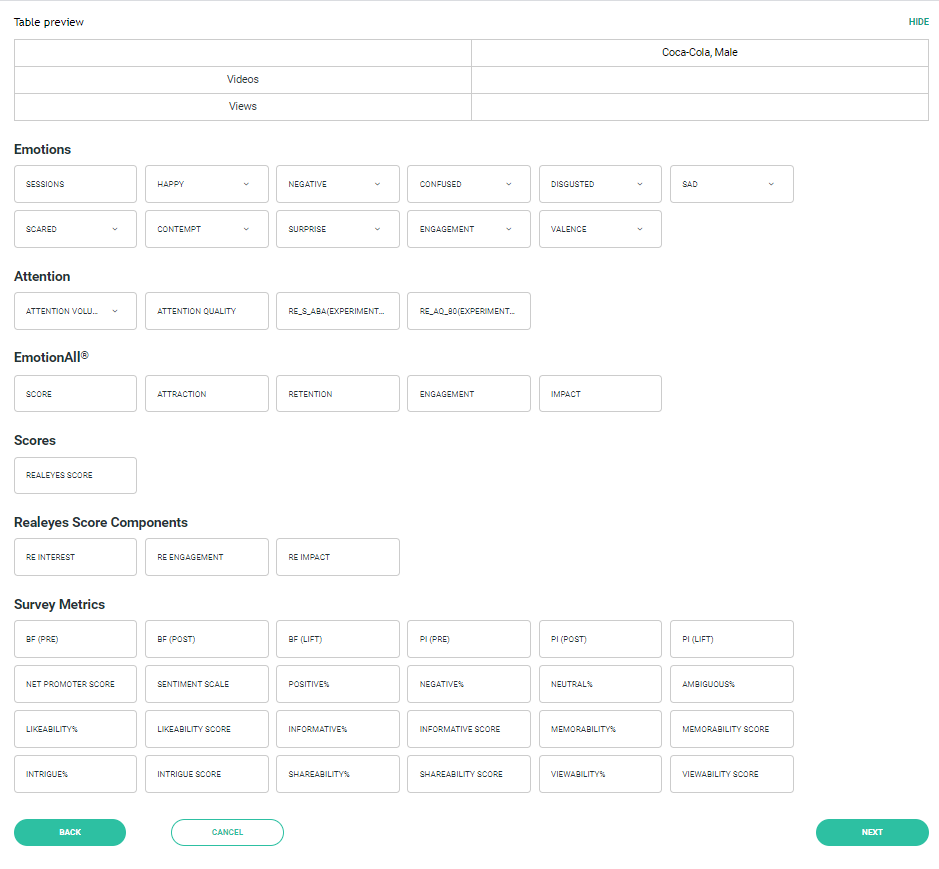 On the third page, you will be able to choose the videos or studies and add them as a separate column (benchmark) as well as you can skip this step:
Important, select a video simply by clicking on it, press 'Add to table'. Once done, you will see a second column added to the table: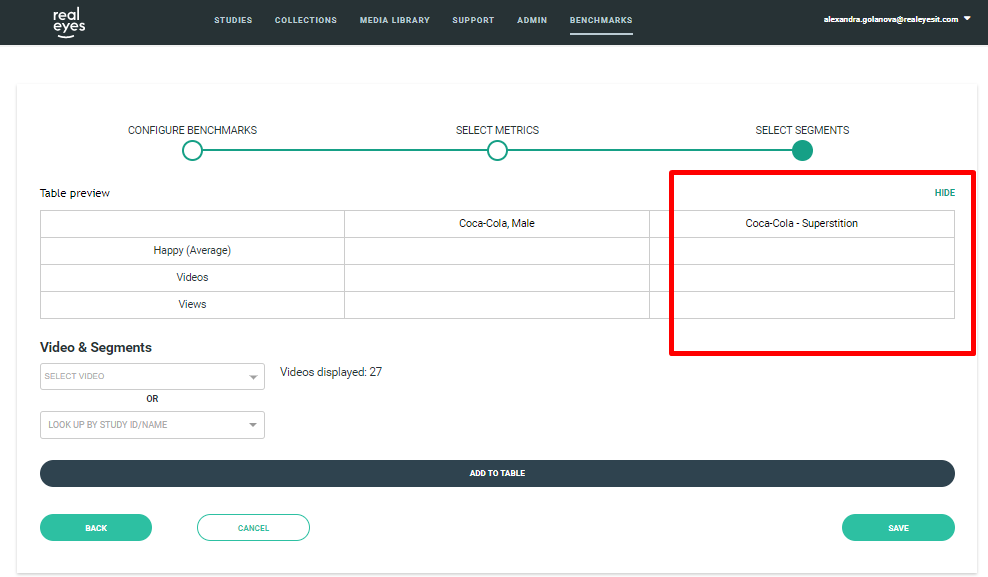 Press 'Save' button and you will be redirected to starting page with all the data and settings saved.
Please wait for a minute or so in-order data to be processed. You will be able to export data for your benchmarks in Excel file by clicking the arrow:

The benchmarks you created are not updating automatically. In order to update the data, you need to Refresh it here:

You can also Edit, Rename or Delete your benchmarks any time.
If you have any questions while using the Benchmarks tool, please, revert back to the account manager you are working with.